New Vikingland
Edit
In brightest day, in blackest night,
No evil shall escape our sight
And we shall shed our light over dark evil.
For the dark things cannot stand the light,
Let those who worship evil's might,
Beware our power, Great Odin's light!
Our emblem is taken from the international fraternity, Tau Kappa Epsilon.
Holy American Republic
Edit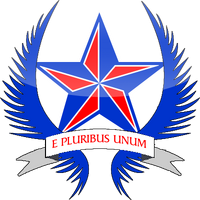 O thus be it ever, when holy men shall stand
Between their loved home and the war's desolation.
Blest with vict'ry and peace, may the Heav'n rescued land
Praise the Power that hath made and preserved us a nation!
Then conquer we must, when our cause it is just,
And this be our motto: "In God is our trust."
And the star-spangled banner in triumph shall wave
O'er the land of the free and the home of the brave!
People's Republic of Celtania
Edit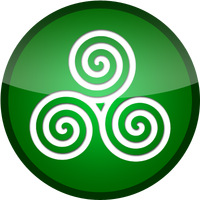 Soldiers of Celtania, marching onward
United in determination to save the country,
Our steps resound on the long and arduous road.
Our flag, dyed with the blood of victory, bears the spirit of the country.
The chariot guns joins in our marching song.
Our glorious path is built on the corpses of our foes.
Overcoming hardship, together we build our resistance bases.
For the People, let us fight ceaselessly,
Hasten to the battlefield!
Forward! All forward!
Celtania is everlasting!
Sioux Nation
Edit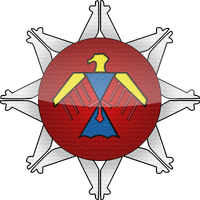 Sioux all let us rejoice,
For we are young and free;
We've golden soil and wealth for toil;
Our home is girt by sea;
Our land abounds in nature's gifts
Of beauty rich and rare;
In history's page, let every stage
Advance Sioux Nation fair.
In joyful strains then let us sing,
Advance Sioux Nation fair.