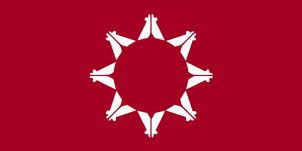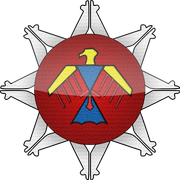 The Sioux are a minor power with an almost nonexistent military forces and minor presence on the planet confined to a small island.
The Sioux are barely clinging to life on a remote island. They currently only have four cities to their name and are largly overlooked by the superpowers due to their insignificance. They have no nuclear weapons as of 3999, and have good international relations.
It is believed that the Sioux originated from the south, but had to emigrate after American dominance. They are a confederation of former tribes united under the banner of the Sioux Congress. They are a relic of the past: the only nation to have a working congress.
The Sioux are a republic and they are currently have very bad relations with the Celts and the Americans. They are lead by president Suby. Their population numbers 100.000 able bodied men.
Sources:
{http://www.reddit.com/r/theeternalwar/comments/uyswv/here_it_is/}
{http://www.reddit.com/r/theeternalwar/comments/uzhi4/and_then_there_were_four/}